Step 1: Sign up >> Step 2: Email Confirmed >> Step 3: SMS Bypass Formula
I understand that you want to get your hands on my secret Bulk SMS Bypass Formula,
But Before you proceed any further, here's some HARD TRUTHS about the situation we're in:
"Why Bulk SMS Companies Are Dropping Like Flies In 2019

-Even Though It's Election Season

And There's Money To Be Shared

"
2015 election year was a very good year for Bulk SMS marketers.
Smart marketers literally laughed all the way to the bank -regardless of who won the elections.
I had my share of joys too.
Right from the Ekiti Elections of 2014...
To the 2015 elections where we deployed for one senator, an assembly man in the state.
And then Buhari entered.
And the party ended.
Ministries and MDAs scrambled to fall in line. All kinds of policies were flying about.
In a bid to appear serious, the NCC came out with the DND policy. (Acronym for Do-Not-Disturb)
A policy that threatened to wipe out the multi-billion naira bulk SMS industry…
Taking food from the mouths of hardworking and innovative Nigerians.
MTN was the first to act.
They were in a big $500 million mess with govt at the time. So obedience was easy.
MTN completely blocked bulk messaging on their platforms. With 66,974,992 mobile users unreachable, 40% of bulk sms marketing died a quick death,
It Was A Disaster For Marketers!
Like taking the liver out of a living, breathing human being. What could be worse, right?

But it got worse. In April 2018, the NCC kicked off a TV commercial alerting the public about DND, and just like that an additional 10 million Nigerians...potential bulk sms recipients...opted out of receiving bulk sms campaigns.


And worse still...

The few SMS that were ever delivered were being delivered without customized sender ID.
People were getting messages from funny names like "UPDATE" or INFO. Which is NOT what customers are paying for. In fact, it was the major reason they were buying bulk sms services.
And now its UGLY... Bulk SMS marketers are being harrased with police for not delivering on their promises. The clients were demanding refund after, say 1 million texts are sent, and only 400,000 are delivered.
Bulk SMS websites are closing down, never to be re-opened again.
"And Yet It Is Election Time Again -And Politicians Are Running With MONEY, Looking For Who Can Send Messages."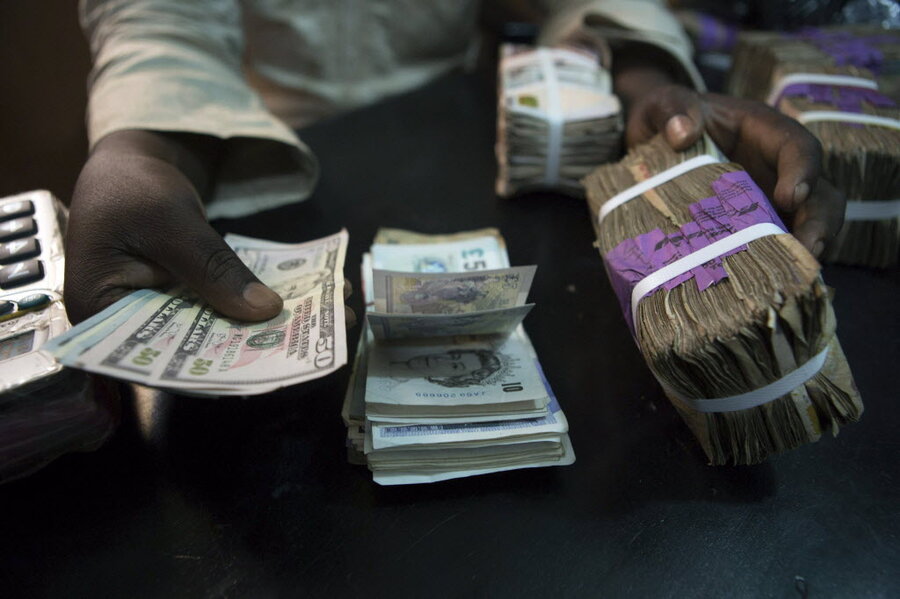 Don't Believe?
Lets Do Some Math...
Lets say you were contracted to send for a governorship candidate in your state, and you had 420,734 numbers.
You'd charge N1.50 for the SMS credits (which you get at N0.70) = N0.80 profit * 420,734 = N336, 587 profit to paste a message and click send.
But thats not all...
You also charge a RENTAL for providing the numbers.
Which brings your total income profit to N757,321 for just 10 minutes of work.
And these guys don't do one broadcast.
They are so eager to win that they understand The Law of 7. (The average human being needs to see a message 7 times before it registers).
So they pay you to send anything from 5 - 10 times.
That's an easy N7,573,210.
The money is there. They will pay.
And thats governors. There's still senators, reps, assembly men...even Chairmen.
"This Is The Digital Oil-Well That NCC Destroyed, Sending Some Of Us Back To Day Jobs."
Hi, Waju Abraham here. Former civil-servant, and presently Online Agbero who pulls multiple 7-figures monthly.
I want you to understand something.
The numbers I just showed you are the exact numbers
we got from the 2014 governorship campaign in Ekiti State.
But that wasn't the best part.
Our client won, and it led to many sweet things.
We were contracted to set up an independent SMS portal for the governor with which he would be sending "New Month" greetings to the people -especially workers.

Each month, a sure alert of N400,000 was sure.
But when NCC started to enforce their nonsense last year, we had to stop.
And since then, I've been hunting for a way out, ahead of the 2019 elections.
A practical, low-cost and legit way to reach the masses on behalf of politicians.
Enter This Guy Below, Mr P.
Real Name: Promise. O

Animation expert, Programmer and Marketer, Promise is one of my star students inside the Cult of Salescraft, a premium community of badass marketers.
A week ago, Promise called me for help with a copywriting job, it was about a service he was offering to a political party. And they were paying in 8 figures.
When he showed me how he was helping politicians to bypass the DND limitations of Bulk SMS, I yelled for joy.
It Was EXACTLY What I'd Been Looking For!


Audiences By Polling Unit...Reach millions of voters polling unit by polling unit.
Direct-To-Mobile Messaging... This tool bypasses ALL of the DND limitations, thereby ensuring every single message you send, gets delivered to the target numbers.
Customized Sender ID... No more useless "rUPDATE" sender ID. Allowing you give clients what they paid for -no need for police case again.
2-way Communication... Unlike Bulk SMS which recipients cannot reply to, this secret tool actually allows individuals respond to each message you send.
And best of all, NO BUYING OF SMS CREDITS -ever, as in...EVER! Meaning you get to keep 100% of your revenue.



So if a client pays you N1,000,000 to deliver some messages, you actually do the freakin job and keep every kobo that was paid for you.
You're Beginning To Picture How This Could Make You A Ton Of Money, aren't you?
I can literally begin to see them stuffing money up your pants like a stripper in the club.
Unfortunately, Time's Fleeting
-And Most People Will Miss This Billion Naira Opportunity.
Election is less than a month away and there's no time to play around.
Anyhoo...
I asked Promise to make a demo of it and see if anybody is sharp enough to grab it. You can check it out by clicking the RED button below.
It's about to be a season of heavy alerts for a few smart Nigerians.
Click the red button to see it live.